CARECOM's In eractive Nurse Call,
Providing a Hotline between Nurses and Patients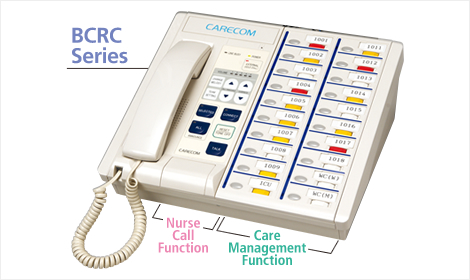 Convenient Usage of Nurse Call Function

System Configuration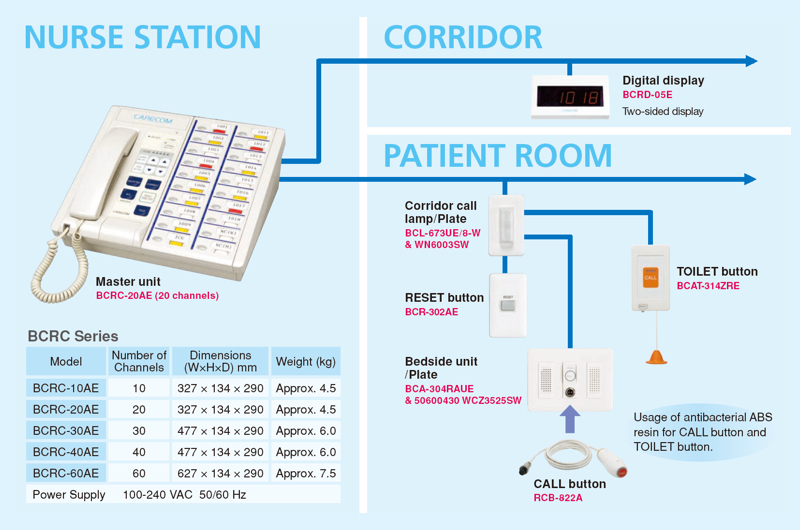 Care Management Function:Even more convenient care services for patients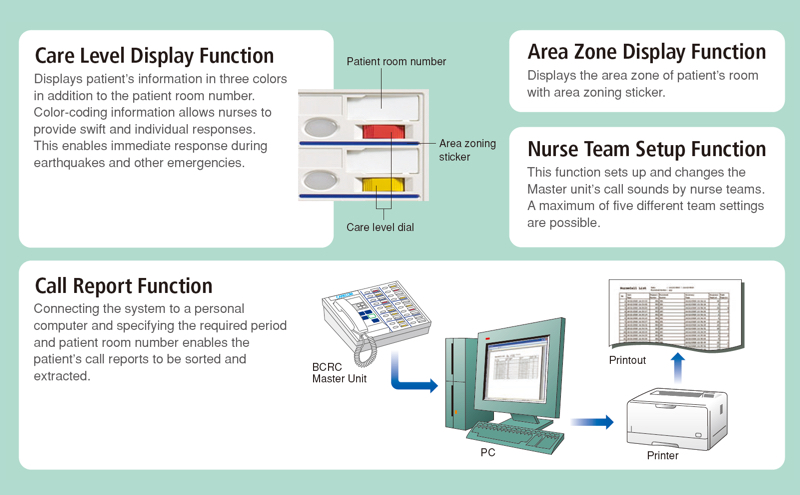 Basic Nurse Call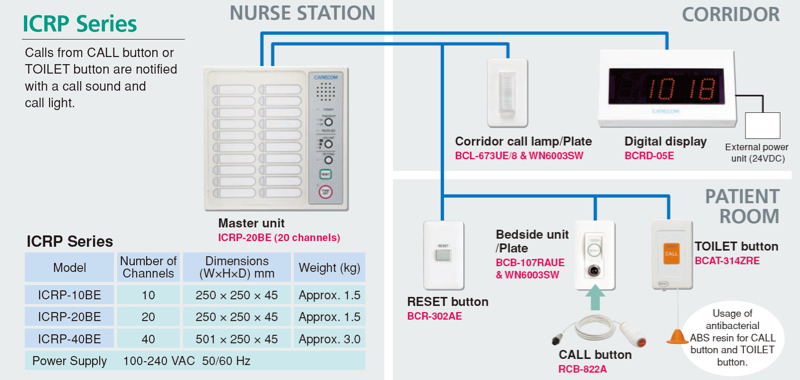 Othe types of special sponsors and buttons are also available
CARECOM have continued to market products that cater directly to the requirements of all peaple working in healthcare facilities and their patients.
One of these products is the Care Sensor , designed fot patients who are not physically able to press buttons.
Our line-up at Carecom includes a wide range of special sensors and buttons to provide the peace of mind begin in touch at all times to all patients.